Mini or Midi
I had a bit of wardrobe clean when I got back from New York.
2 Reasons- I shopped a fair bit in NYC (Paid for extra baggage!)
I took this turning over another decade way too seriously! For me 30 was the pivotal year..and here I am.
I eat healthy, I workout 5 days a week, I try not to stress too much and I am taking extra care of my skin (Tried this new Facial at Skin3..great results!)
So If I am working on my pins, should I show them off in a mini, or is that a thing of my 20's? Cellulite is another factor when you come to think about it..Where did that come in from??!
My size has not changed in 8 years so I still have clothes from my uni days (I know!!) but lately I am swaying more towards buying Midi skirts and dresses…and considering I am 5 foot 2 inches tall, that covers most of my body.
So really…is it ok to wear a mini skirt in your 30's? The answer is YES!!
You just got to style it well..(Seen Garance Dore's pins at Cannes this year?).
MINI YOU
1. Stay comfortable.
If you have to pull the skirt down every 5 steps..DON'T BUY IT.
Instead- Buy asymmetric dress/skirt which is A lined and that will keep your comfort level to top while looking chic!
2. Print vs Block Colour
Buy a print with like a floral abstract print if you have your curves, as it talks for it self. Team with a Fitted yet flowy blouse!   (Stay away from horizontal stripes..what did Momma told you in case you are pear shaped!)
3. Fabric
This is very important! If it is a mini, you don't want it to be too floaty unless you want to flash. Having said that- Jersey should be thick so that you don't have any VPL (Always wear a Thong/ G-string when wearing Jersey!).
Neoprene a.k.a Scuba Material is a good choice for a Mini as it retains it's shape and so is Brocade. If you feel adventurous think luxe looking Leather or a PU a.k.a Faux Leather.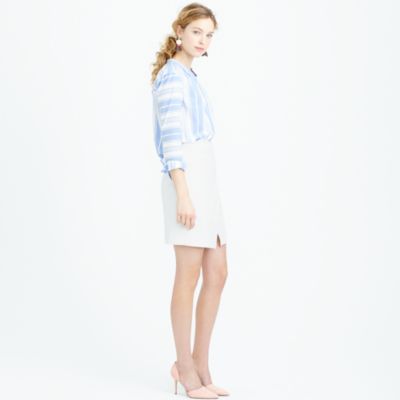 CLICK BELOW TO SHOP
MIDI YOU
1.Vary the lengths
Midi can be below the knee or calf touching. Know what works best for you- Take a friend along when shopping to give you an unbiased judgement. If Fitted- go tad bit below the knee as it will rise when you walk. If flowy- always more flirty when it swings when you walk..so think about that 😉
CLICK BELOW TO SHOP
2. Wrap it up
You can really experiment with how it drapes your body. You can wear a tulip shaped wrap to still show your legs but be conservative.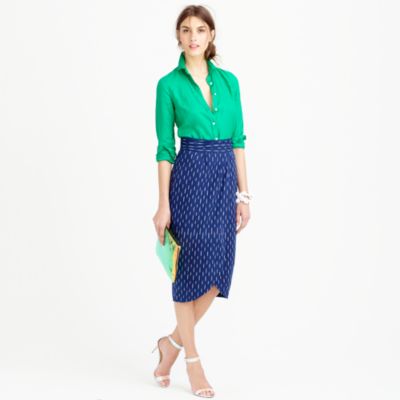 CLICK BELOW TO SHOP
3. Transitional Pieces
Pick up leather pieces which can work both in Summer (with a vest) or in winter (With a chunky knit and boots)
CLICK BELOW TO SHOP
Recommended